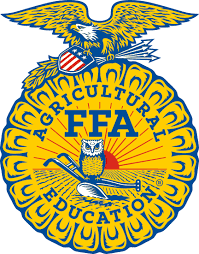 Atkinson Realty & Auction is hosting….
The Brooksville Sr. FFA Alumni & Supporters Annual Sportsmen Auction is an event that is hosted each year by the members, supporters and sponsors of the Brooksville SR FFA (Future Farmers of America) program at Hernando High School. This organization is the sole fundraising organization for the school and the program. The BSFFA Alumni & Supporters mission is to assure that no student is left behind or out of an opportunity because of a financial need. 100% of the proceeds help support the program, from purchasing supplies for shop projects, sponsoring the famous blue jacket, paying for airline, hotel and meals during earned trips to AgriScience fairs, camps, competitions, and even scholarships for graduating seniors to helping with expenses they might incur as they chase their agriculture dreams!
These students work their tail-feathers off, year after year, project after project…This year, COVID has prevented us from hosting an in-person event and so we're shaking things up and we are reaching out in hopes that each and every one of you will take a moment to check out our student made items, sponsored items and consider making a purchase or donation. Without your support, we are unable to continue our mission.